White Heather, Scottish Clothing, Kilts, Bagpipes, Celtic Stationery

MacPhee  Bagpipes
 Mark 9, African blackwood, beaded
and combed with Hallmark Engraved
                   Silver Mounts
                                         An instrument of not only outstanding tonal quality but
                           also exquisite appearance.This instrument as a whole is a
                                         superb solo instrument. It equally deserves a place at the
                                         top table with quality instruments such as Henderson,
                                         and Glen and, of course, MacDougall                                                                                                                       Dennis Browning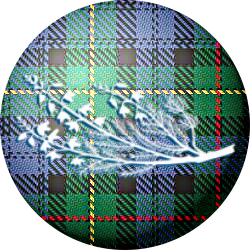 White Heather Highland Supplies aims to be your one stop shop for all your Scottish Dress and Accessories
Please feel free to download and browse our catalogue from the footer.
Kilts
Our kilts are made in Scotland by a leading kilt maker, hand sewn and guaranteed. We have access to a wide range of Modern and Ancient Tartans in the finest 100% Pure new Wool worsted kilting fabric.
Bagpipes
Bagpipes, bagpipe accessories, reeds, covers, cords. Canmore hybrid pipe bags.
Scottish Clothing
Tartan ties, scarves, shawls, balmorals, glengarries, belts, brogues, kilt hose, sporrans, highlander shirts and flashes.
Pipe Band Supplies
A Pipe Band needs good equipment and a reliable supplier. We supply the Regalia, Instruments and Accessories required. Authentic Pipes and Drums.
Celtic Stationery
Note pads, wrapping paper, cards, in your clan tartan, or with your clan crest. Coasters, Stickers, generic design pads with United Kingdom emblems.
Celtic Gift-ware and Jewellery
Quaichs (Scottish Friendship Cups), Celtic Jewellery, Clan Badges, Scottish Brooches, Thistle Emblems, Kilt-Pins, Sgian Dubhs, Highland Dirks, Clan Glasses, Clan Mugs.