White Heather enjoyed another successful day at Bundanoon. Although wet and muddy the White Heather crew had a thoroughly enjoyable time wellies and all.
Numbers were down due to the inclement weather although the spirit of the day was not  dampened.
A big thank you to Mr & Mrs Taylor from Canberra who generously shared their umbrella whilst we waited in our annual potato and sour cream lunchtime line up.
The best part of a gathering is the folk you meet and the new friends you make.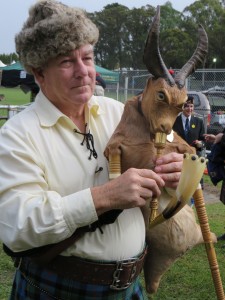 Fellow stall holder and friend Bill Hart D. Urr, of Iona Bagpipes.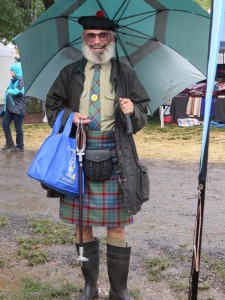 You can't dampen a Scotsmans spirit. Bob Miles enjoying the day.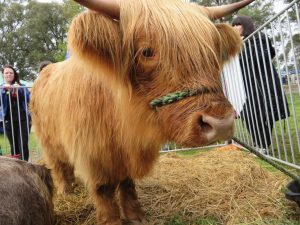 Gorgeous Coo Exhibited by the N.S.W. Highland Breeders, From Scotland.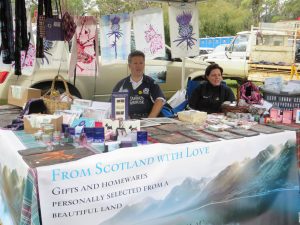 New friends and fellow stall holder "From Scotland With Love"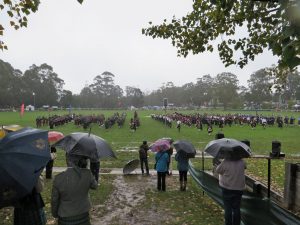 A wet conclusion to the day, the massed bands.