Andante Snare Drum Next Generation Reactor 14″$1350.00
We can supply Andante's full range on request. Please contact us for prices and availability.
Description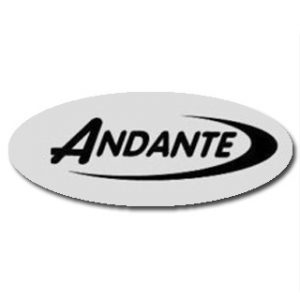 Please contact White Heather for details colian@ozemail.com.au.
Andante Percussion was formally established by Sam and Frank Hodgen in November 1986. The inspiration for the business came about when the pipe band Sam was Pipe Major of where having extreme problems with their drums as the structure of the drums were not strong enough to cope with the new woven Kevlar top playing head. Sam then looked at what was available on the market and found nothing with any improvement over what the band were already working with. As Sam has spent twenty years in engineering and design he then brought this to bear on the designing and manufacturing of a new drum.
Andantes intentions for the future is to continuously explore and advance the Percussion Instruments for Marching Bands.
Andante Reactor 14″ Snare Drum features a completely re-designed bottom assembly which allows the fully free-floating shell to contact the bottom head intensifying the projection and dynamic range.
Features.
Light Weight: Special alloys used for strength, reducing weight for the players comfort.
Tough oven baked powder coated paint finish.
Multiple swivel points for easy tuning. 2 point linear adjustment. 4 point levelling to heads. 1 point tension adjustment.
3 Years Warranty: Rigorous quality control checks at each stage of production ensures the continuity of excellence and reliability.Contact us for colour choices.
Comes with hard carry case.